Eli Whitney Exhibit at New Haven Museum in New Haven, Connecticut
The New Haven Museum on Whitney Avenue in New Haven, Connecticut is located very close to where Eli Whitney had his workshop in which he manufactured his cotton gins, and it contains a display on Eli Whitney. Below are some photos of this display.
The photo below is of a Whitney-made US musket from his firearms factory, north of New Haven in Hamden, CT, from which he made his fortune, not from the cotton gin as most people believe.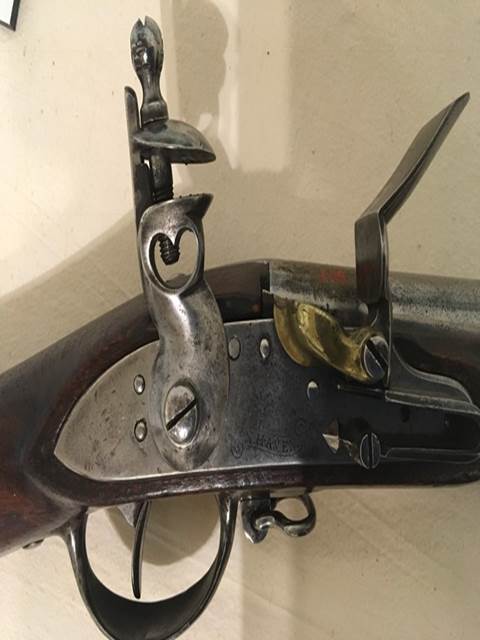 The following photos are of the cotton gin portion of the Eli Whitney display which show two cotton gins made in his New Haven workshop, along with their informative labels. As a matter of interest, the portrait of Eli Whitney is an original done by artist Samuel F. B. Morse, the inventor of the telegraph.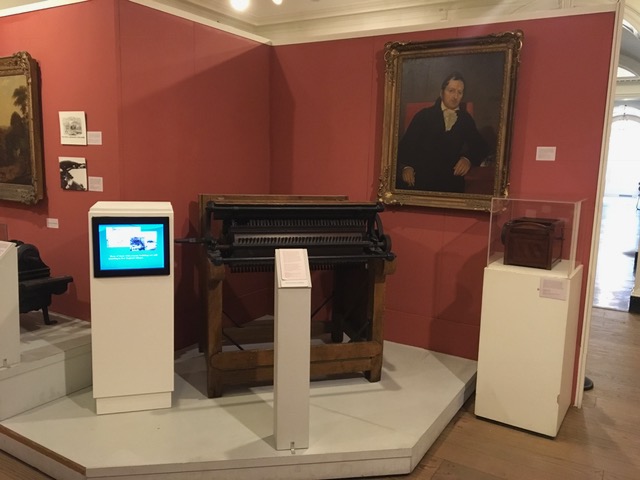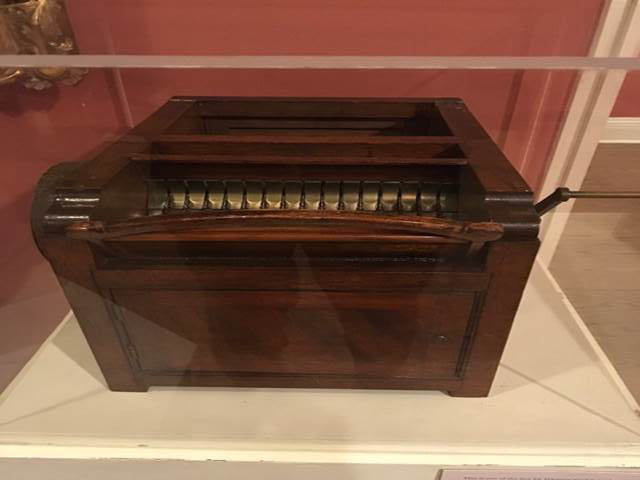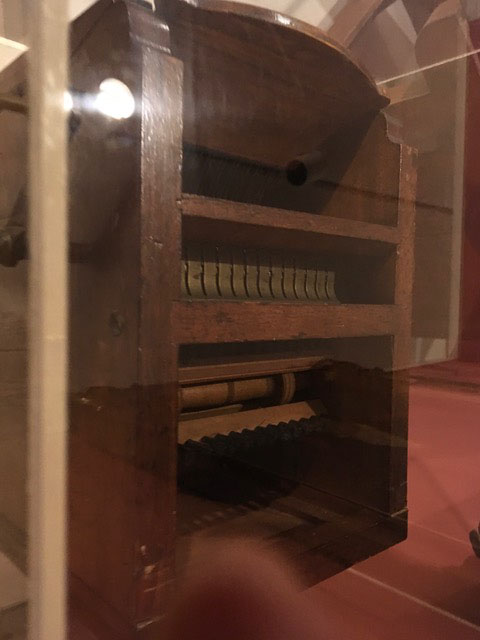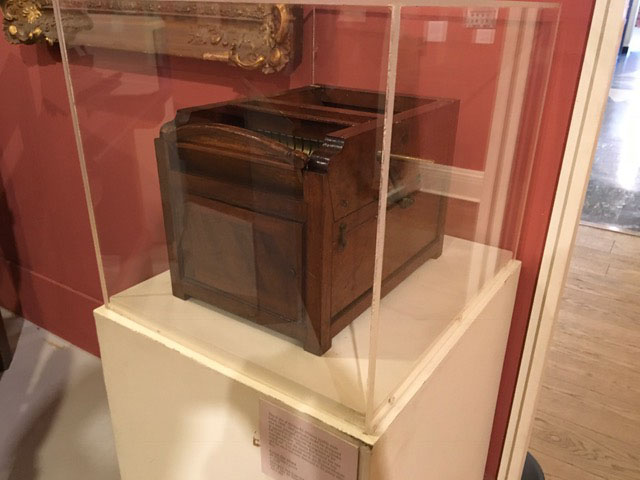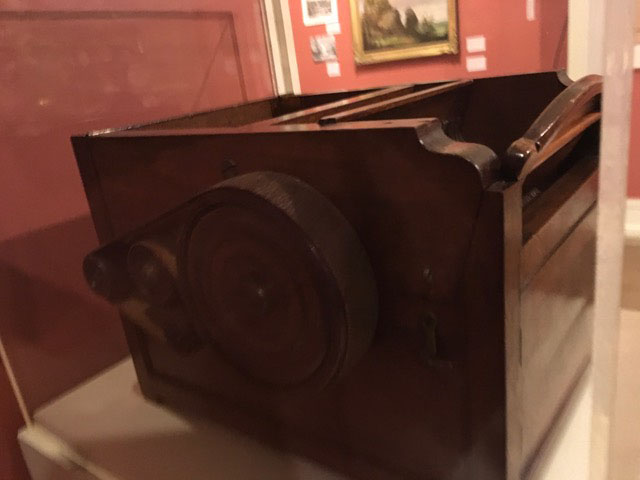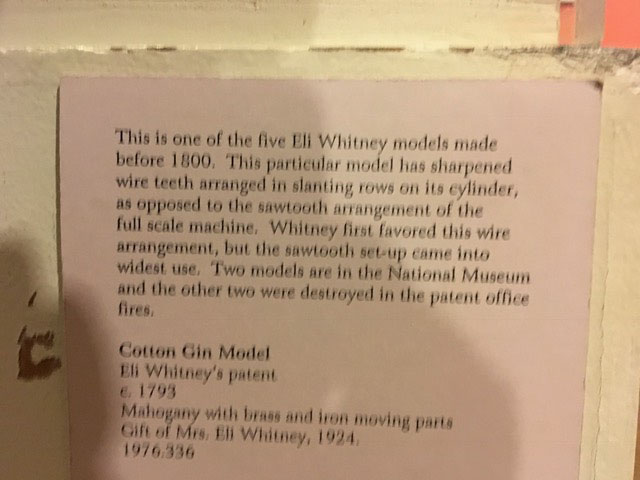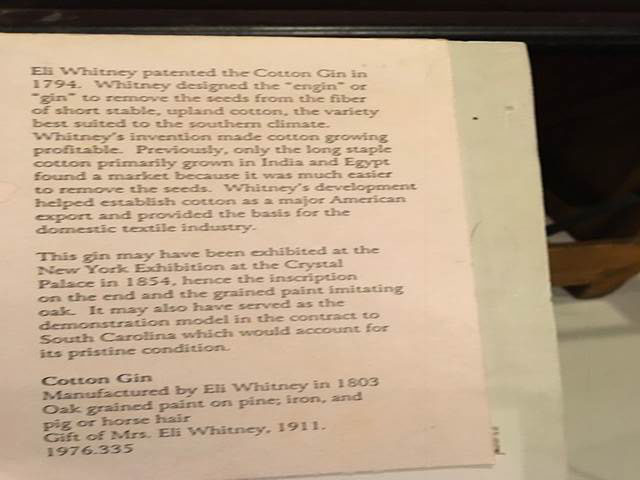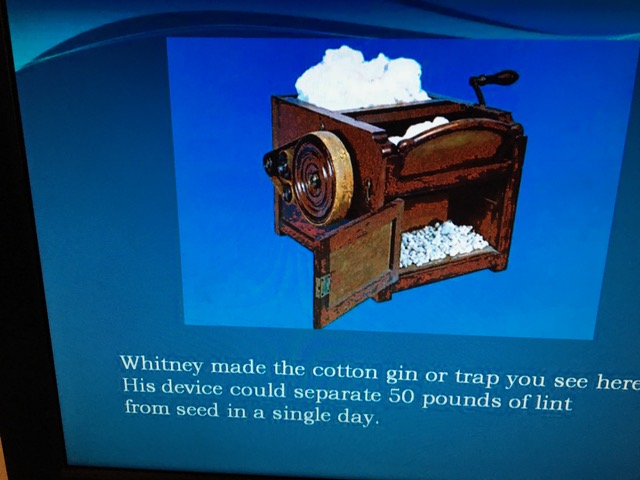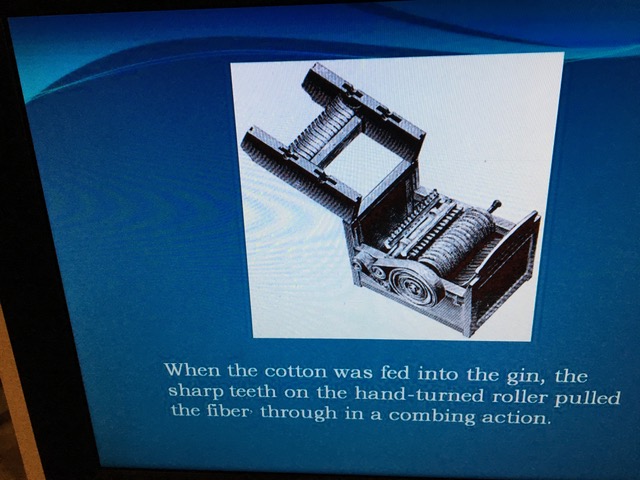 The above information and photographs are courtesy of:
Dr. Lee S. Langston
Professor Emeritus
University of Connecticut
Department of Mechanical Engineering